Welcome to our monthly roundups! Here you can catch up with what's been going on at SAHP HQ.
Let's take a look at what we got up to in December…
Ho Ho Ho! SAHP  joined forces with Santa Claus this year to visit the children around our local area spreading the Christmas cheer to all!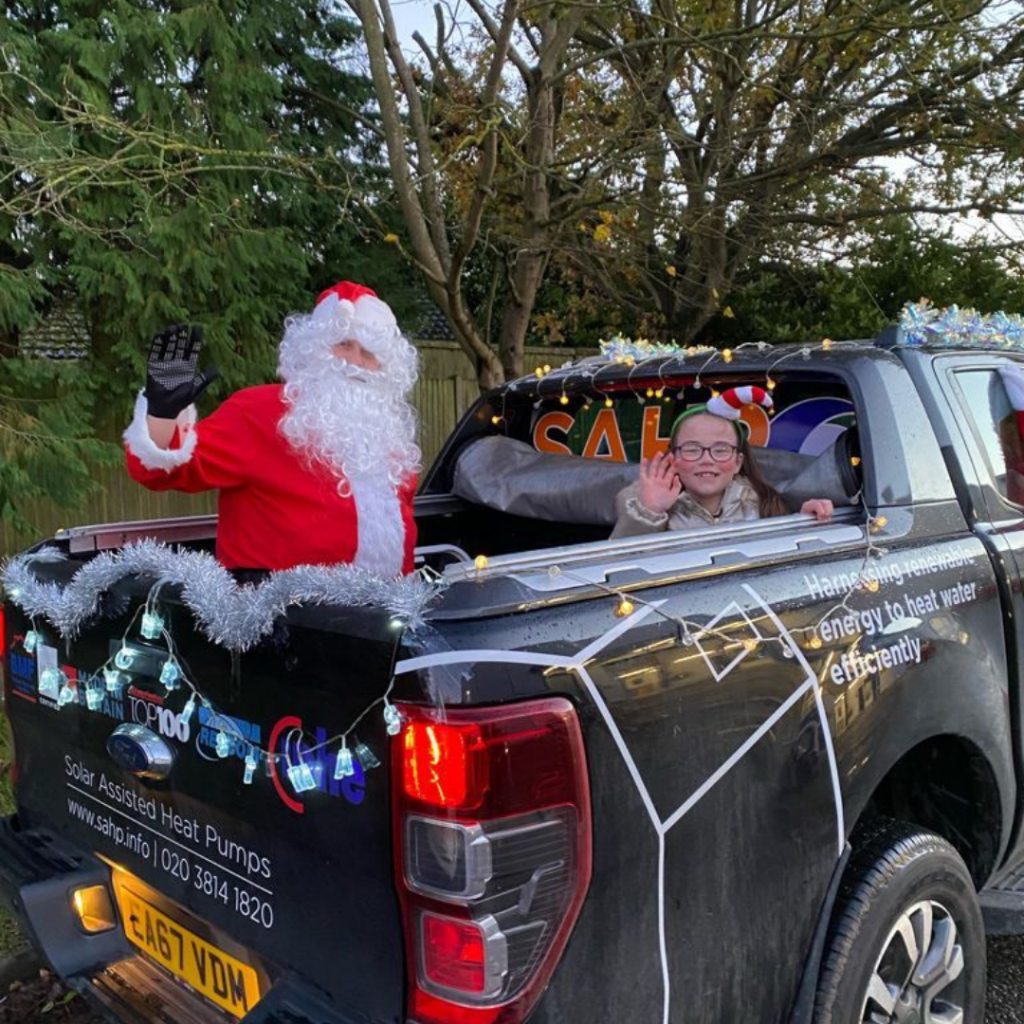 Another exciting new build project went ahead this month, providing 20 flats in the southeast with our SAHP systems! We love to see it.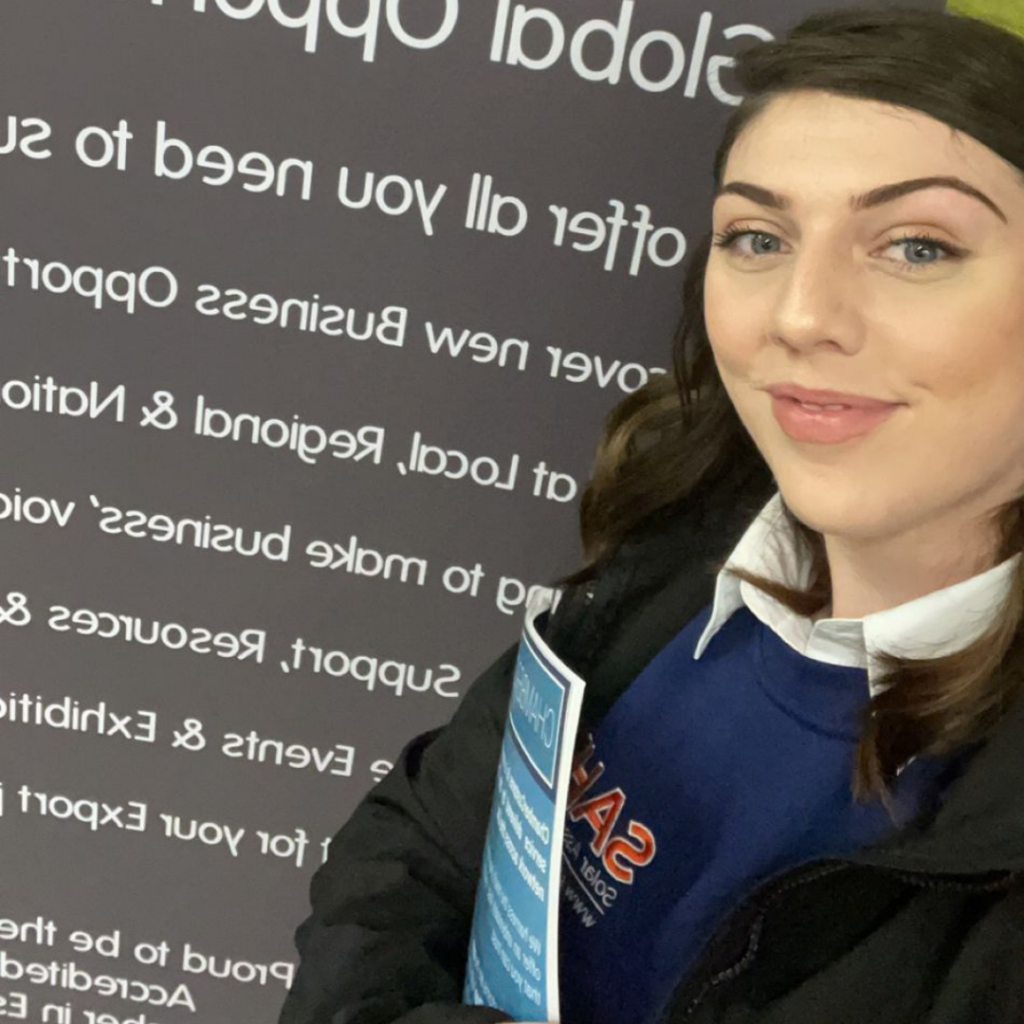 Growth around the globe! Our recent snap above shows our SAHP systems leaving for Iowa, in the US. Each SAHP system is being tested with UL, LLC with Hunter Springer and the team in Newton IA. Testing is to begin 10/1/2021 for Energy Star approval, allowing our systems to grow in the American market.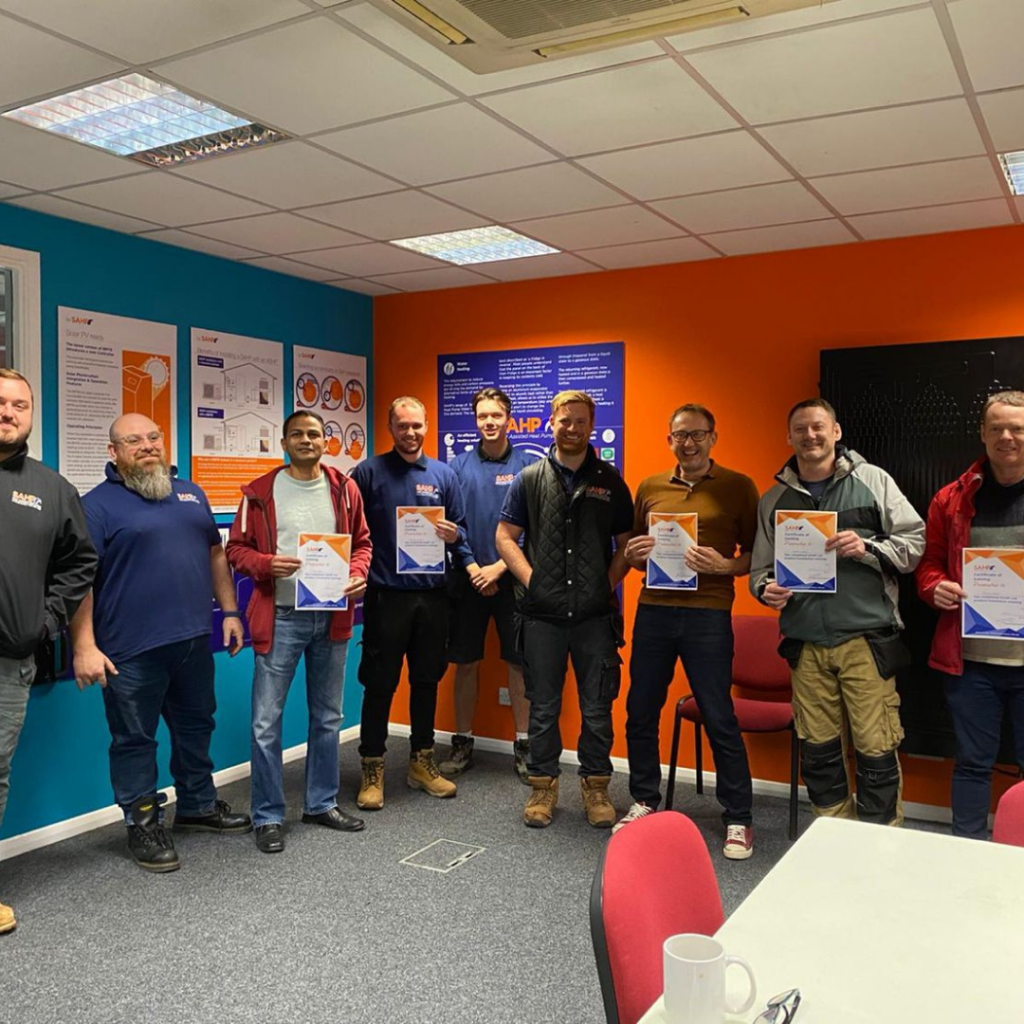 We're delighted to see our system in yet more innovative modular designs across the UK, great to see British made renewable energy products installed in these innovative projects. Check out the video below!
And lastly… A festive team shot! Merry Christmas and a Happy New Year from the team at SAHP!