SAHP 300
The SAHP300 is our solution for larger homes and commercial units, combining our innovative solar assisted heat pump technology with an ERP-A rated, 300 litre stainless steel cylinder.
The SAHP300 is the all in one solution to your hot water heating requirements. Enabling us to offer a complete range of solar assisted heat pumps, offering either direct, indirect, unvented, vented cylinder, suitable for every installation. This hot water heating and storage system has been tested to UL standards and utilises our already proven technologies.
Relying on the same thermodynamic principles as our existing Solar Assisted Heat Pump range, the SAHP300 transfers this energy to water within its casing, to efficiently and effectively handle the water heating. The SAHP300 is now sold with an improved controller that offers connectivity to existing solar PV inverters.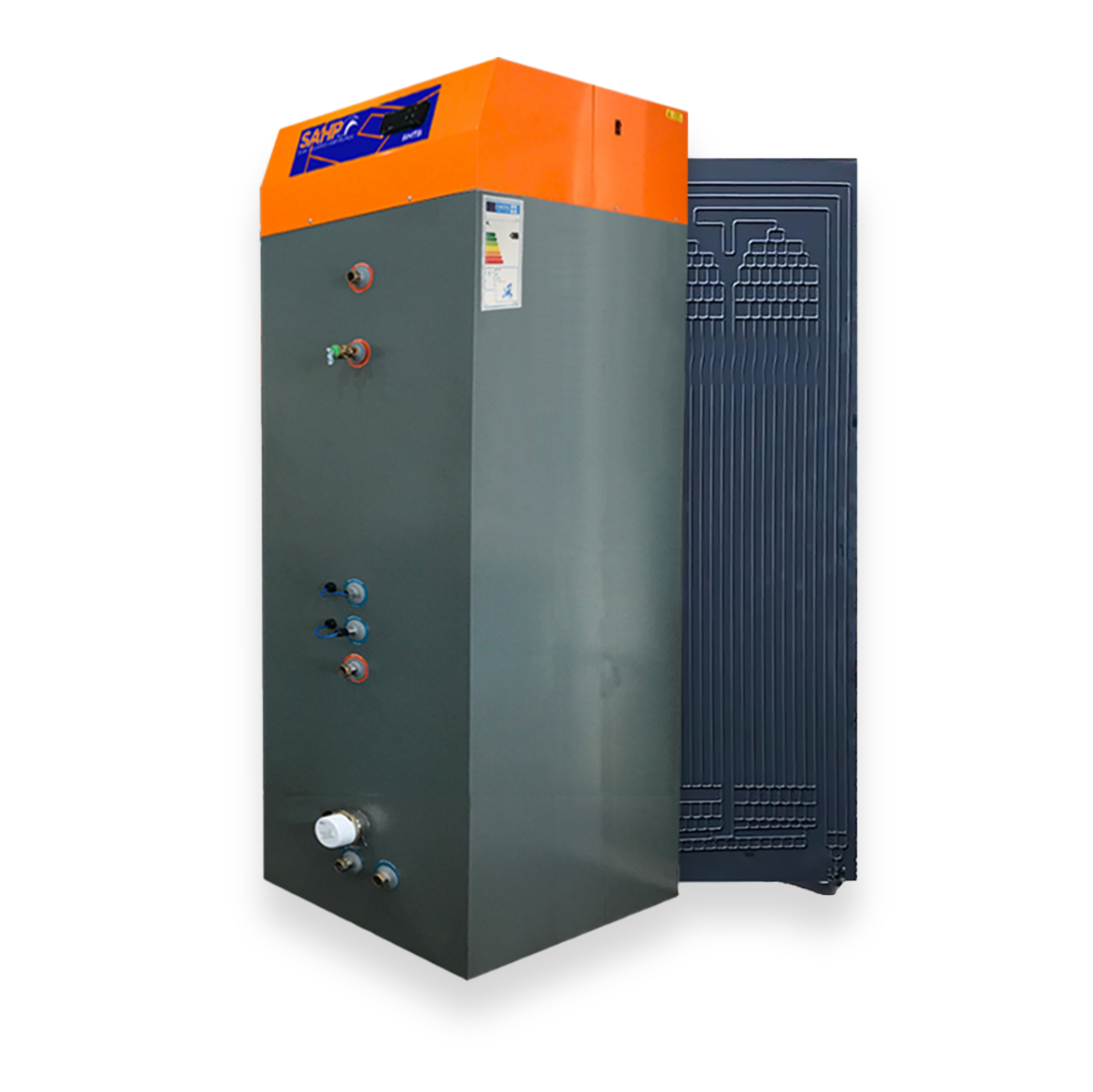 Factory fitted 1.5 Kw titanium element heater and thermal controls

Factory fitted 22 Kw high-performance auxiliary boiler coil
Cold water inlet control kit comprising of 0.3 MPa (3 Bar) pressure reducing valve, 0.6 MPa (6 Bar) pressure relief valve, line strainer, non-return valve, a balance cold water connection, nuts and olives. 0.3 MPa (3 Bar) Expansion vessel
Factory fitted temperature and pressure relief valve set at 90OC / 0.7 MPa
15/22 mm Tundish Additional thermostat and thermal cut out