Welcome to our monthly roundups! Here you can catch up with what's been going on at SAHP HQ through March!
It's good news for energy conscious homeowners!
The Government's announcement of 0% VAT in March on Heat Pumps and other Energy Savings materials is great news for SAHP and energy conscious homeowners! SAHP systems will now be available in April for 0% VAT for the domestic end user, we hope more incentives and schemes will come in to place following the end of the RHI scheme in the UK!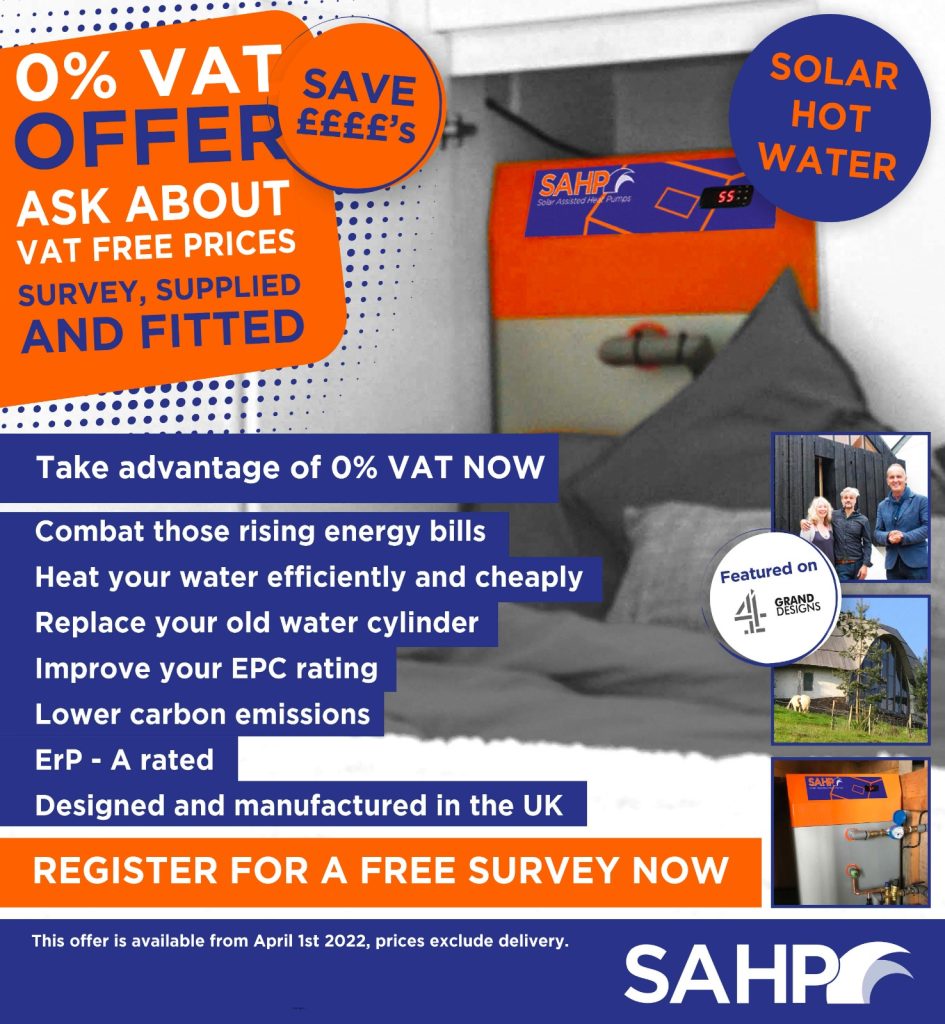 In-House News!
It was our office administrator's year anniversary in March! Lucy Collins has become a great asset to the team, we're excited about her future here at SAHP, Lucy joined us through the Kick Start scheme and after developing her skills for the first month's trial she was employed by the SAHP directors to join the team and strengthen the group at SAHP. Great work Lucy and we look forward to many more years together at SAHP.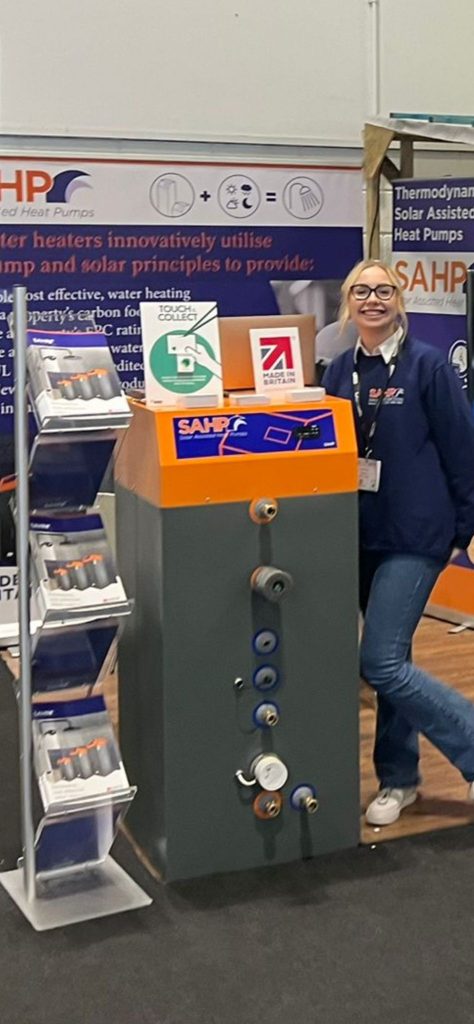 Quality Control at SAHP
Here at SAHP we pride ourselves on testing every system manufactured rather than batch test to keep the quality of our builds high allowing our distributors to have piece of mind every unit is tested before dispatch, alongside quarterly inspections at our factories from UL/SRCC in America and MCS in the UK, we pride ourselves on being involved with the factory floors for updates on all fabrication measures, quality control and machinery updates at our cylinder hubs. People ask why we manufacture in the UK, because we believe British manufacturing is still alive and growing the best quality products available Worldwide.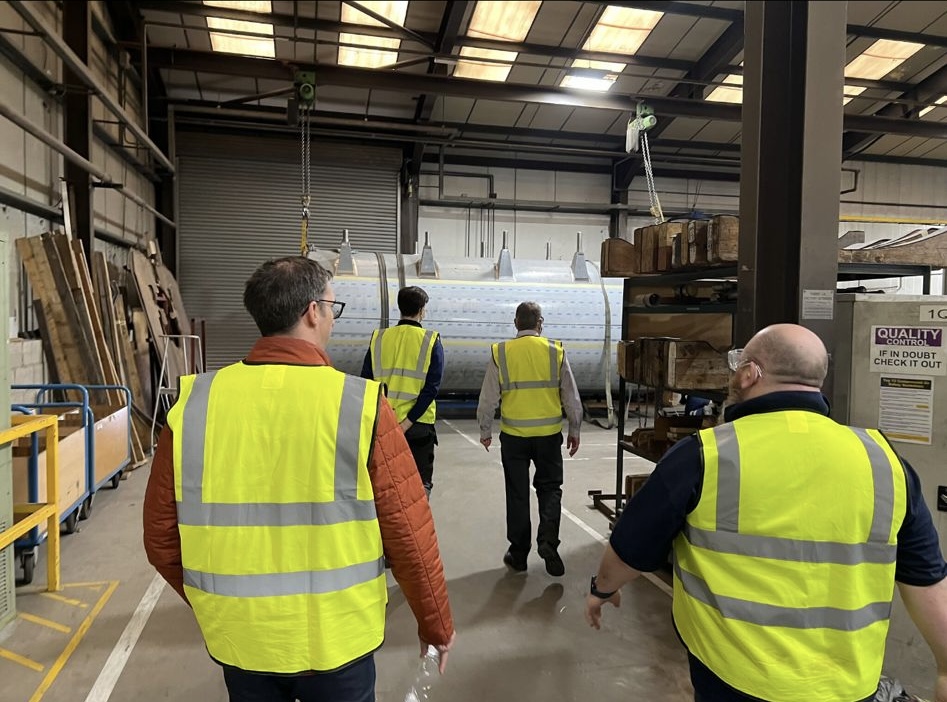 Futurebuild 2022 with SAHP
It's been over two years since SAHP last exhibition before Covid and what a great first exhibition to start with at Future Build London Excel 2022 starting on March 1st. For the past 16 years, Futurebuild (previously named Ecobuild) has focused on sustainability and kept it firmly at the heart of the event. Evolving with the industry and the UK Government's goal, Futurebuild is pioneering the drive to net zero, around 20,000+ specifiers, decision-makers and disruptors are expected to attend to find new products and solutions.
The curated exhibition showcases manufacturers and suppliers of the most innovative technology, products and services from the built environment and our industry renowned knowledge programme sees the most influential thought leaders and pioneering thinkers take the stage to address the industry's most relevant issues.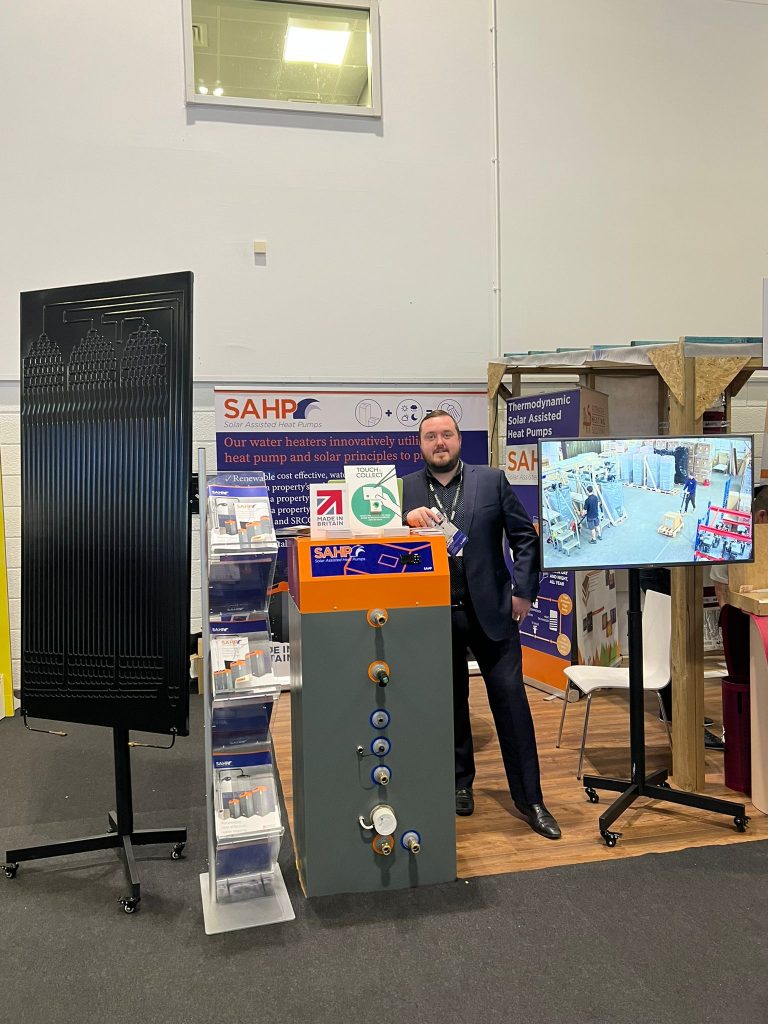 An insight into how SAHP systems can work with other technologies from our distributor in Albany New York (Terry Moag)
"I have worked through some limitations of air source heat pump applications that come up a lot and think I've solved my issues by incorporating dual coil air handlers into the mix. When doing dual fuel applications where the heat pump coil is positioned over the backup heat source (such as a gas furnace) the heat pump needs to shut down when the backup calls. Obviously, the gas furnace air is hotter than the heat pump coil air so effectively we would be cooling off the back up air stream if we let the heat pump continue to run. In this dual coil example, the backup heat source is a hot water coil positioned above the air source coil so the heat pump can run down to negative 4 wringing out every btu from the unit and the backup coil serves to boost the air temp to acceptable levels to heat the house. The back up in this application is a solar assisted heat pump which delivers auxiliary btu when needed derived from a high cop heat pump device as well as serving the homes potable hot water needs. Since this is a potable water exchange protection from legionella must be considered and the SAHP unit provides that protection in the control algorithm. We used a 2 stage Honeywell thermostat with a droop protocol meaning the auxiliary heat will call when the thermostat sees a differential in the set point of more than 4 degrees. The thermostat options for back up heat are gas, oil and electric. Programming the thermostat for electric backup ensures the primary heat pump will continue to run to infinity essentially allowing maximum btu extraction from clean heat. This design is especially useful when you have a large btu load more than a 5-ton heat pump can provide. We can add an additional layer of clean heat combining both systems for a totally carbon free heat source. The best part is this is open-source technology. In light of the push towards clean heat this integration approach solves a lot of real world problems trying to provide enough btu to heat a larger home.
It should be noted that the Bosch heat pump is modulating and will right size the cooling output based on refrigerant pressures allowing us to oversize the outdoor unit for heating while simultaneously eliminating the need for duct modifications related to minimum air flow requirements in cooling mode if we had installed a fixed capacity heat pump. Many thanks to Bosch factory reps Thanos and Steve who worked through our low voltage wiring and control set up on the job. Now that we have vetted this design it will serve us well in the future. Cool system to add to our inventory of clean heat applications. Already can see a burgeoning need for this type of approach on older poorly insulated homes where we normally are forced to use fossil fuel as a backup.
Incredibly happy with this design and the help we got from the manufacturer. Clean heat is possible for larger homes it just takes a little creativity to solve the problem".
Here at SAHP we are always impressed with the knowledge and skills of our distributors in the Field, Terry Moag was the first American distributor for SAHP starting in 2019 and his projects are always different and exciting to see.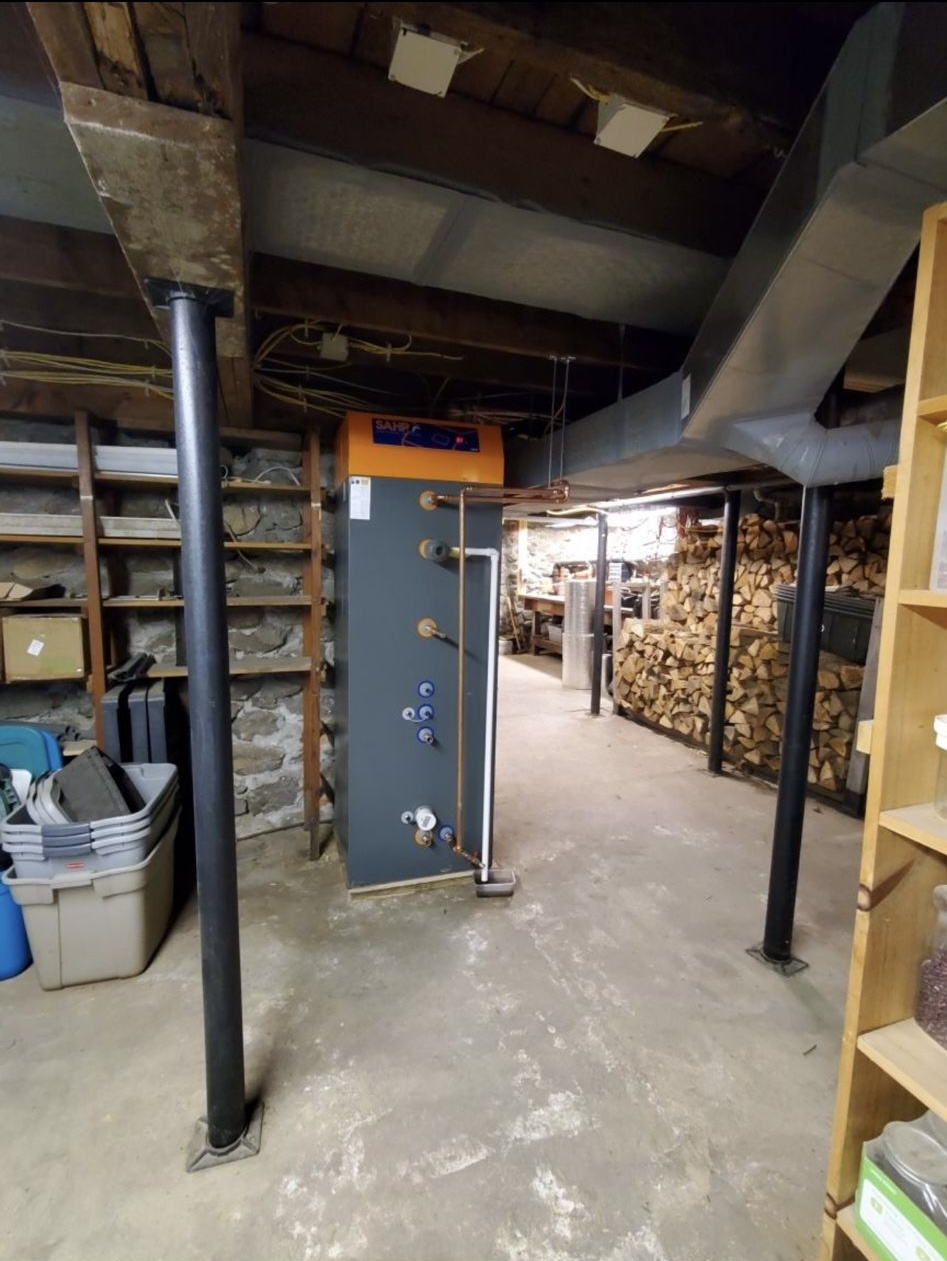 New Staff member Elle McIntyre starts at SAHP.
We are please to welcome Elle McIntyre to the SAHP family, Elle has been brought into the accounts side of SAHP with her experience on SAGE, working to help maintain the day to day running of the business including leasing with customers and suppliers.